In iOS 14 and later, Apple includes an accessibility feature called Back Tap that lets you assign an action to be triggered when you double-tap or triple-tap the back of your iPhone. This article explains how it's done.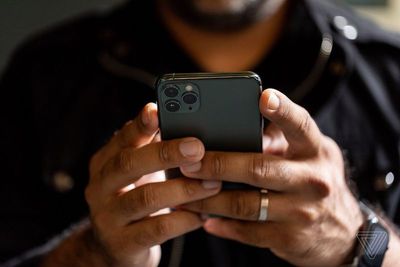 There are numerous actions that you can assign to a Back Tap on ‌iPhone‌. You could use it for quick access to something –- launching a specific app or invoking the Control Center, for example. You could set a Back Tap to turn Rotation Lock on/off, activate Zoom, bring up the Camera, or even trigger a shortcut.
To assign an action to a double-tap or triple-tap of the back of your ‌iPhone‌, follow the steps below. Note that Back Tap requires an ‌iPhone‌ 8 or newer model running iOS 14 or later.
Launch the Settings app on your ‌iPhone‌.
Tap Accessibility.
Under "Physical and Motor," tap Touch.

Scroll down and tap Back Tap.
Tap Double Tap or Triple Tap to set an action to trigger.
Select the action from the list that you want to trigger when you double or triple-tap the back of your ‌iPhone‌.

After assigning an action to a Back Tap using the above steps, the Back Tap is immediately ready to use. Try it out, and see just how convenient it can be for performing a variety of actions.